Forest Green
Forest Green is a Series 2 transparent color. It has a masstone of a strong 'natural' green, useful in landscape painting and producing sharp glazes when diluted. This color is available in 80ml, 250ml and 500ml sizes.
Color Detail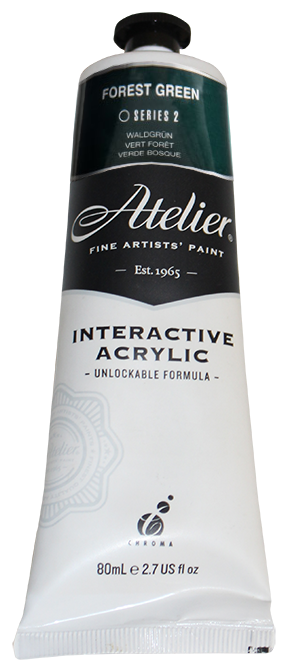 Masstone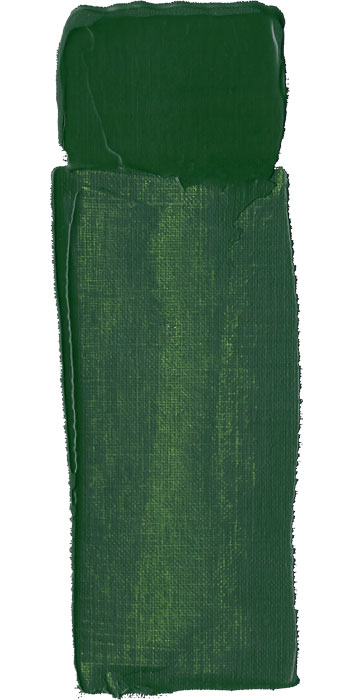 Undertone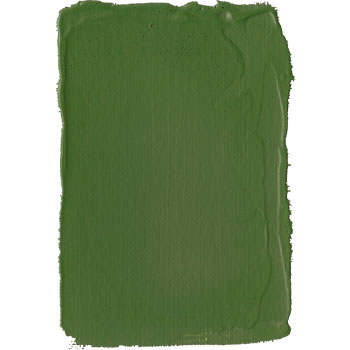 Blended with Titanium White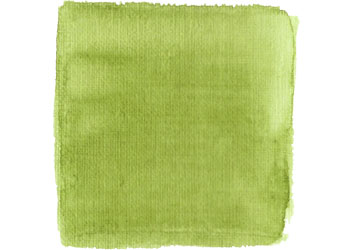 Washed with water
Color Comparisons
Comparing Terre Verte / Chromium Oxide Green / Forest Green
The first three swatches show these three colours in succession tinted with White. Terre Verte is sometimes used as the underpainting colour callled "grisaille" underpainting colour in figure painting. Chromium Green Oxide is a very neutral greyish green and can be boosted with brighter colours to take it in a warm or cool direction while making use of the opacity that it offers. Forest Green is probably the most "naturalistic" of the greens shown on our colour chart and is therefore popular in landscape painting. The two long swatches at the bottom of this page show Forest Green and Terre Verte being used transparently.
Chromium Green Oxide with white

Forest Green with white

Terre Verte with white

Forest Green

Terre Verte

Comparing Forest Green
Forest Green is a fairly transparent middle green, similar to Hookers Green and often chosen by landscape painters as a starting point for mixing tree colours.
Forest Green with white

Forest Green glaze

Color Information
Chemical Description: Mixed Pigments
Pigment Type: Organic Arylamide Yellow and Pthalo Blue shaded with Inorganic Trans Red Oxide
Lightfastness: 2
Permanency: Excellent
Pigment Strength: Strong
Colour Index Name: PY 74, PB 15.3, PR 101
Opacity or Transparency: Transparent
Chroma is committed to the responsible use of art materials. Atelier is professional acrylic paint and not intended for use by children. Artists need to make personal decisions regarding the toxicity and dangers of the materials they use. Surface, temperature, humidity and paint application affect any paint's performance.
Due to the individual nature of art, Chroma makes no express or implied warranties regarding the suitability of a particular paint for a particular situation. For detailed health and safety information, click here.