Atelier Artists' Pigmented Ink
Atelier Artists' Pigmented Inks are professional inks, perfect for a variety of artist-quality work either diluted or undiluted, such as transparent washes, layers, drawing, calligraphy and vibrant tonal artwork. Use them with brushes, airbrushes, calligraphic pens, or any other element on multi-surface papers, board, canvas, or wood.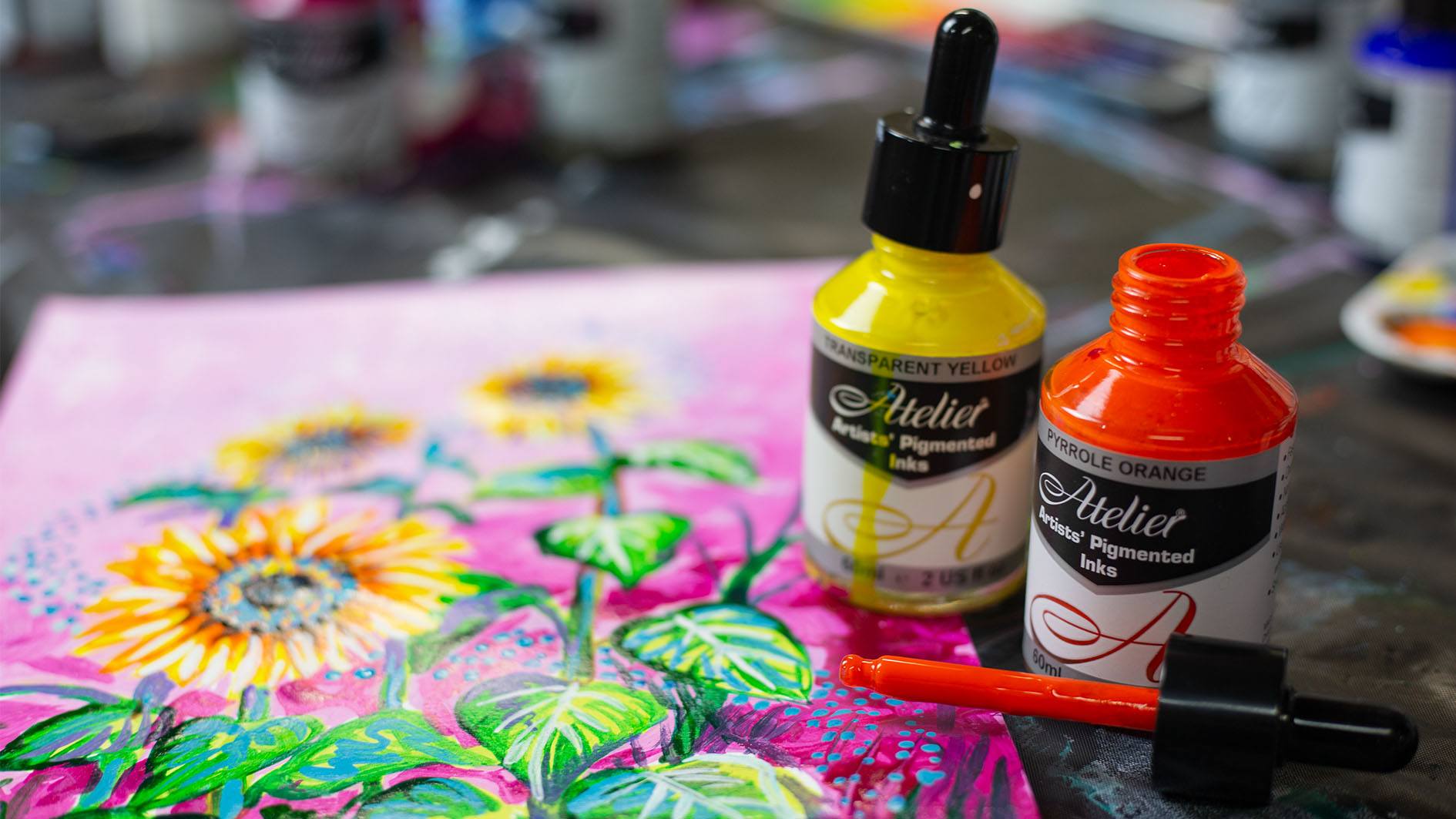 Acrylic-based
Fluid
Lightfast
Fast drying
Comes in a 60ml glass bottle which includes a glass pipette
21 bright, intense colors
*Currently available in AU and NZ only. Coming soon to the US/EU.