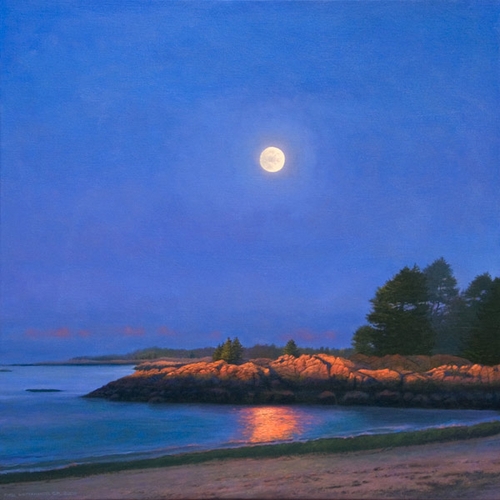 The equinox is coming up, a time when night and day are roughly equal. This balance of light makes us consider balance in paintings, a term many painters understand internally but frequently don't discuss, outside of an art classroom.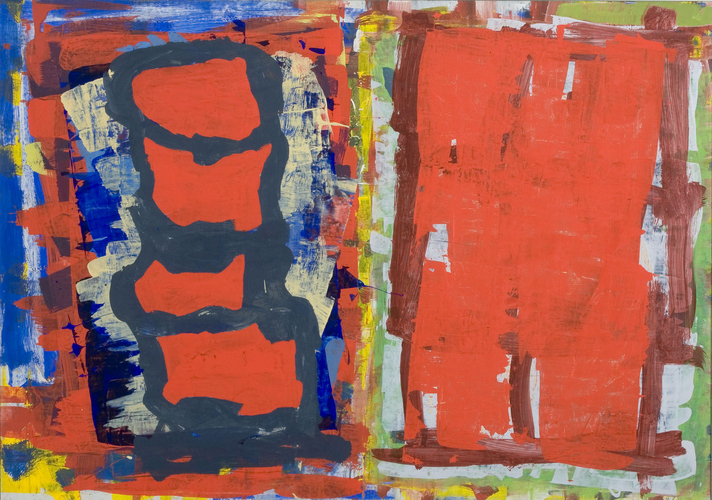 Roy Jackson, Red Thing
Balance can be considered the way in which the elements of a painting – shapes, colors, textures, lines, etc. – are arranged. A balanced painting is visually harmonized, either symmetrically or asymmetrically. Items aren't competing, but complementing one another. It's one of those cases where you-know-it-when-you-see-it.
When it comes using color to achieve a sense of balance, you can use colors that are analogous (next to each other on the color wheel) for an inherent harmony. Colors like Transparent Yellow, Transparent Perinone Orange and Napthol Red Light would be a vibrant analogous triad, or you can create mixtures with just two colors+ white, such as Quinacridone Red Violet and Pthalo Blue Red Shade.
Making sure that all your colors are used throughout the painting, and not focused in just one area, can also provide a sense of visual balance. You can also balance a painting by having your colors play and complement one another, exploiting the contrast, hue and intensity differences in in a push-pull dynamic.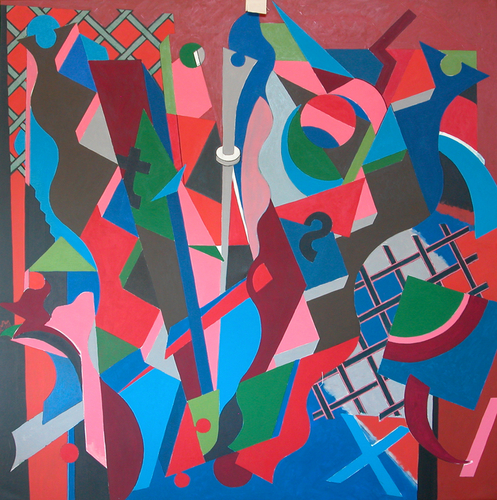 Rollin Schlicht, Fanfare for the Common Man
You can also consider using a glaze as a way to achieve color harmony. Try using a semi-transparent color such as Raw Umber Yellowish + Acrylic Glazing Liquid, apply it over your entire painting and then wipe it off. This allover light glaze can unify all your colors, achieving harmony in what may otherwise be a discordant work.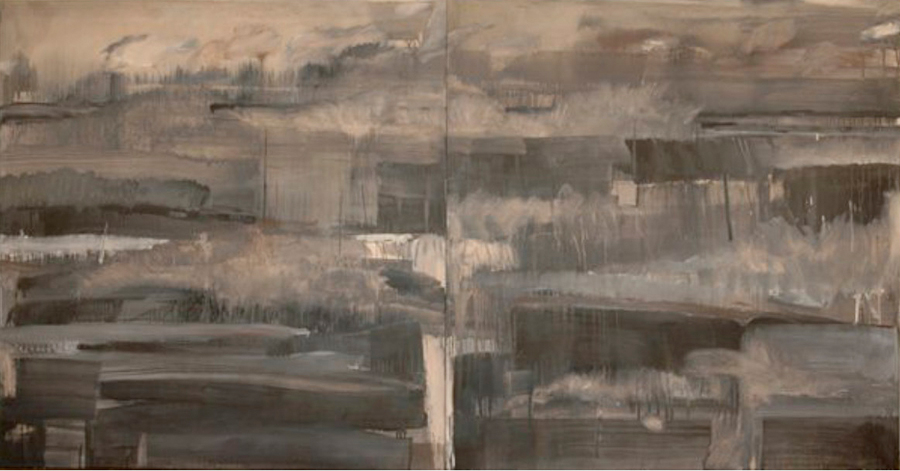 Angus Nivison, Big Seas – A Memory
Thoughtful color use is just one method of achieving balance in paintings. As with any technique, it is one that can be interpreted and exploited in 1000 different ways. We'd love to see the ways you have incorporated balance in your works – please post your images and comments here on the blog, Facebook or Instagram and use #chromainc.